According to the regulations of China's heavy machinery industry, all free forgings produced by hydraulic forging machine above lOOOt can be called large forgings.According to the forging capacity of the free forging hydraulic press, it is roughly equivalent to: shaft forgings weighing more than 5t and disc forgings weighing more than 2t.
Large forgings are the main basic parts in all kinds of large and key equipment and devices necessary for the national economic construction, national defense industry and the development of modern science.
Large forgings are mainly used in the following aspects:
1. Steel rolling equipment working roll, supporting roll and large driving parts, etc.
2. Forging and pressing equipment module, hammer rod, hammer head, piston, column, etc.
3. Large transmission parts of mine equipment and parts of large lifting device.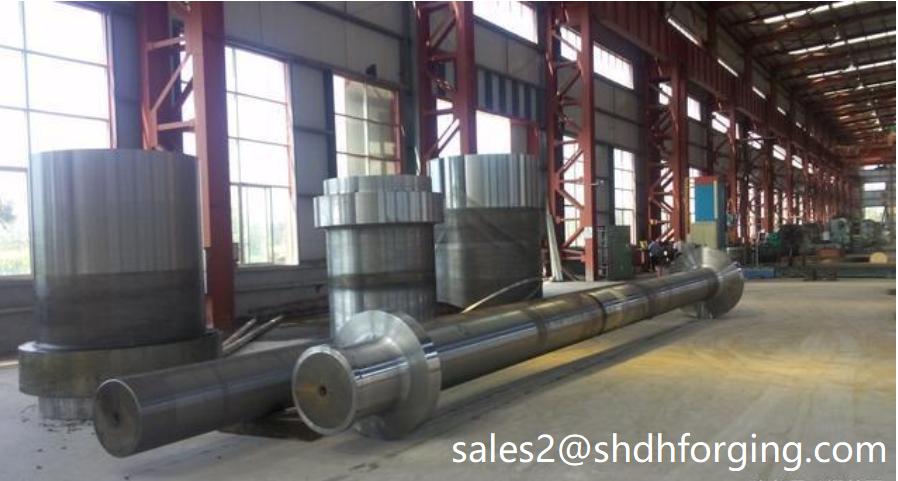 Large forgings:
4. Steam turbine and generator rotor, impeller, protection ring, large tube plate, etc.
5. Hydraulic power generation equipment: large turbine shaft, main shaft, mirror plate, pressing forming large blade, etc.
6. Nuclear power generation equipment: reactor pressure shell, evaporator shell, regulator shell, steam turbine and generator rotor, etc.
7. Large barrel, head and tube plate in petroleum hydrogenation reactor and ammonia synthesis tower of petroleum and chemical equipment.
8, shipbuilding industry large crankshaft, intermediate shaft, rudder, etc.
9. Military products manufacture large gun barrel, aviation turbine disc, high-pressure barrel, etc.
10. Key components in large-scale scientific research equipment.
From:168 forgings net
---
Post time: Mar-23-2020